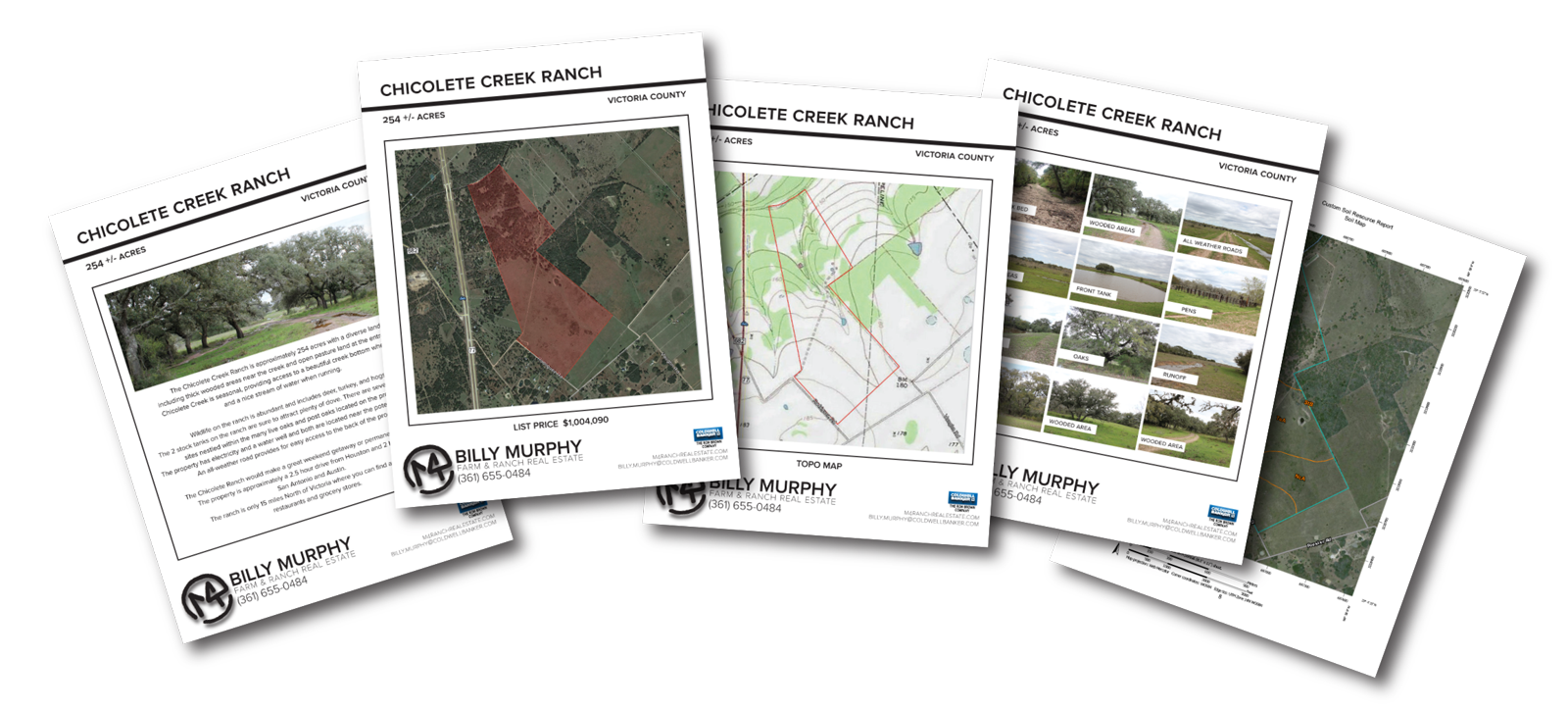 Internet Marketing on Top Rural Land Websites
Extensively market properties on top internet sites.
Internet Marketing on Multiple Listing Services
Increase property exposure by listing on various MLS services.
Area & Local Print Media
We advertise in diverse publications from local classifieds to national land magazines.
Networking with other Top Agents & Brokers
We strongly encourage participation of other real estate professionals.
As a Seller, you want to know that your property is being marketed in the most effective way possible. That is why we create a Marketing Plan specifically tailored to your property.
Our in-house design team will use high-quality images of your property to create a professional property brochure for distribution to our vast network of contacts.
Your property will be listed on various Multiple Listing Services.
We market our properties on all top rural land websites and maintain a Platinum level marketing membership on Lands of Texas.
Buyers can be anywhere – that is why we don't forget about the small marketing areas like classifieds and local newspapers.
HTML email campaigns are the fastest way to get the news of your property out there.  We will create a campaign for your property and send to our select group of contacts.