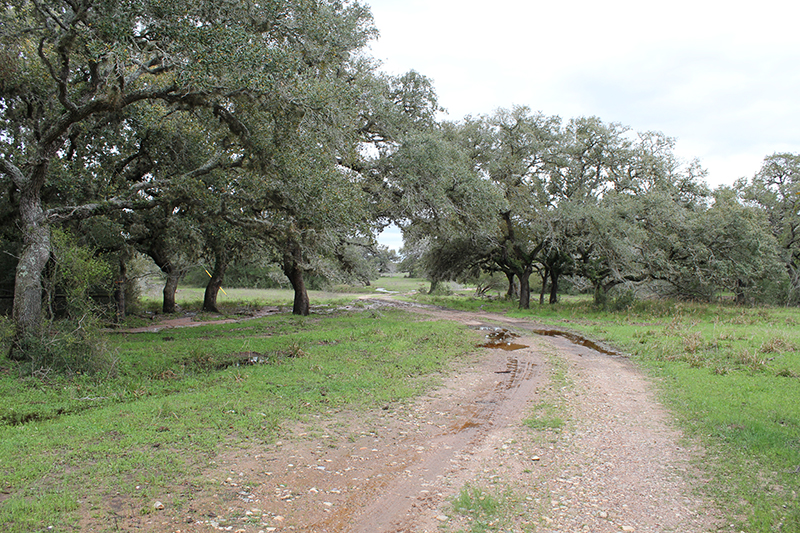 Chicolete Creek Ranch
The Chicolete Creek Ranch is approximately 254 acres with a diverse landscape including thick wooded areas near the creek and open pasture land at the entrance. Chicolete Creek is seasonal, providing access to a beautiful creek bottom when dry and a picturesque stream when running.
Wildlife on the ranch is abundant and includes deer, turkey, and hogs. The 2 stock tanks on the ranch are sure to attract plenty of dove. There are several nice home sites framed by some of the many mature live and post oaks located on the property. The property has electricity and a water well, both are located near the potential home sites. An all-weather road provides easy access to the back of the property.
The Chicolete Ranch would make a great weekend getaway or permanent home site. The property is approximately a 2.5 hour drive from Houston and 2 hours from
San Antonio and Austin. Only 15 miles North of Victoria, the ranch is in close proximity to a sizeable array of shopping and dining options.
Property Details
Acres:  254+/-
Price:  $1,004,090
County:  Victoria
Address:  Rodriguez Rd
CHICOLETE CREEK RANCH BROCHURE
[embeddoc url="https://m4ranchrealestate.com/wp-content/uploads/2015/04/m4_chicolete_ranch_brochure_sm.pdf" download="all" viewer="google"]