400 Acre Guadalupe River Ranch For Sale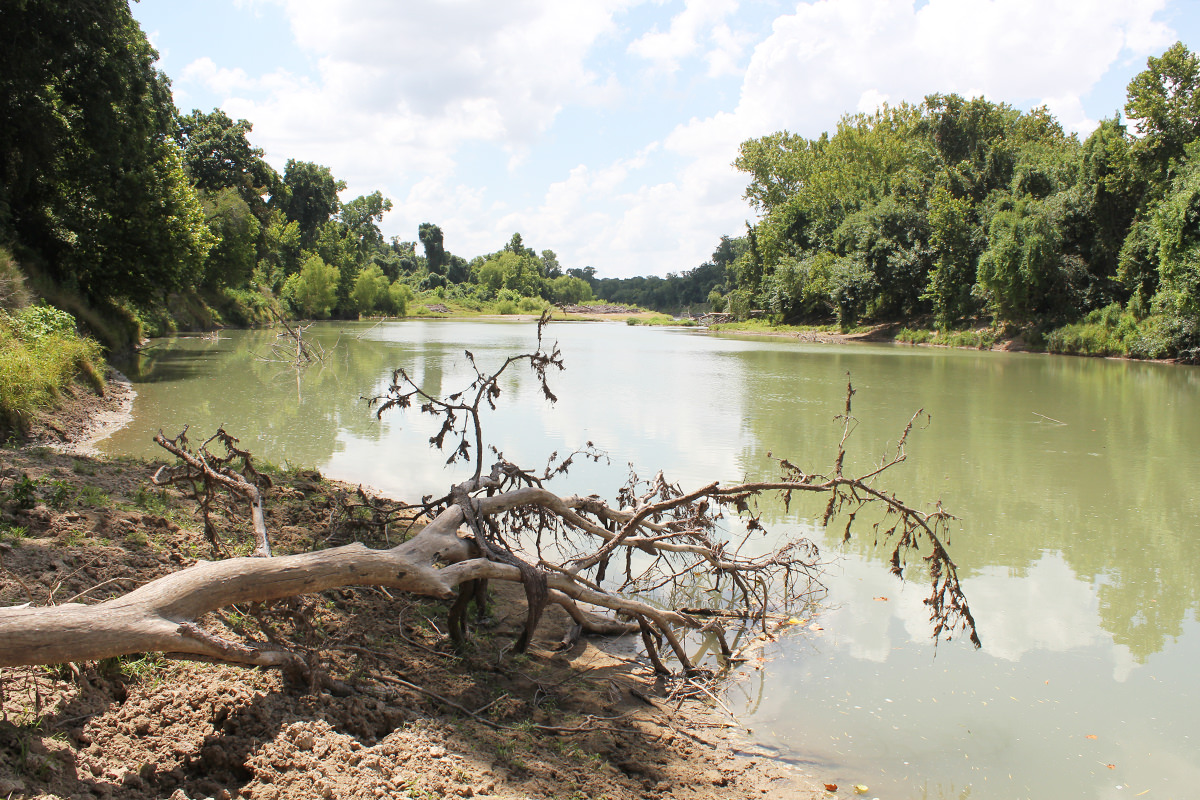 Victoria Texas Ranch For Sale
Victoria, Texas Ranch
The 400 +/- Acre Guadalupe River Ranch For Sale is located north of Victoria on US Highway 87 North with
1,500 ft of Guadalupe River frontage. Conveniently located just 2 miles from Loop 463, this stunning property has great residential development potential. Rectangular in shape, the Guadalupe River Ranch has 1,400 ft of Hwy 87 frontage and extends approx. 2.2 miles to the river. From Hwy 87, the ranch includes a 1.3 mile paved road leading to a 1900's farmhouse – waiting to be restored. Perfect for hunting, fishing the river and grazing cattle, this property would make the ultimate home site for someone wanting to enjoy the country life. The ranch has 4 water wells, electricity and a set of cattle pens. Topography of the ranch is gently sloping with the highest elevations being in the large open area located in the center of the ranch. The 130 acre river bottom is heavily wooded and loaded with wildlife, including whitetail deer, turkey, hogs, dove, quail and some ducks.
The Guadalupe River Ranch is perfectly suited for hunting, fishing, ranching, recreation, and with its close proximity to town, has great potential as a future residential development.
Property Details
Acres: 400+/-
Price: $3,400,000
County: Victoria
Address: 9249 US Hwy 87 North
400 Acre Guadalupe River Ranch
400 Acre Guadalupe River Ranch
400 ACRE GUADALUPE RIVER RANCH BROCHURE